Enjoy the Benefits of a New Vintage Screen & Storm Door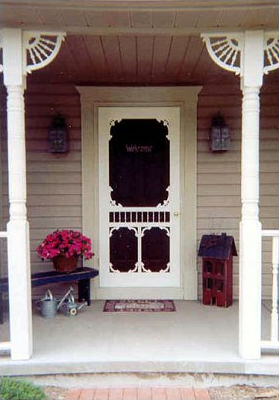 Spring is a time for new beginnings, new ideas, new projects and New Screen Doors!!!
Invest this Spring in the year-round benefits a New Vintage Screen and Storm Door bring. No matter what the season, your New Vintage Door can be enjoyed through them all. Make your home brighter, happier, and more inviting.
Order your New Vintage Screen Door today!
Traditional Screen Doors
Victorian Screen Doors
Craftsman Screen Doors
Louver Screen Doors
Great Outdoors Screen Door Line
Arch & Round Top Screen Doors
Double Screen Doors