| | |
| --- | --- |
| 0 Items to Quote in My Project Cart | |
How To Finish Your Door

| | |
| --- | --- |
| 0 Items to Quote in My Project Cart | |
Just as in the olden days, YesterYear's Vintage Doors are handcrafted from only the best premium and kiln dried solid woods available. With the exception of our screen door priming services, our doors are delivered unfinished. This allows you to paint or stain your new door the hue which best matches your home décor or the color that satisfies your personal tastes. When sealed and finished properly, your vintage doors will surely be the focal part of your home for years to come. To ensure that your investment is properly protected, please follow the recommended steps which will be shown after clicking the link which describes the way you will be finishing your door.
Staining & Varnishing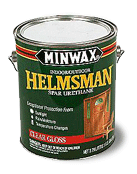 Painting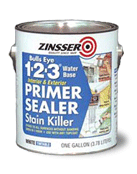 Important Notes
You must completely seal and finish all surfaces of your door before installation.
We recommend that you seal and finish your doors within a 1-2 week period after delivery.
Unsealed and unfinished doors must be stored in a warm and dry moisture free environment. Do not store unfinished doors in a damp environment. Untreated doors will crack and warp if exposed to the elements. Leaving doors untreated or incompletely finished and subject to these elements and environments will void any warranty on our products.
All entry door units with applied moldings must be silicone sealed around the edge of moldings after finishing to repel water from entering under or in between these areas. This will not affect the finish of the door, but is critical in sealing the joints.
Fully exposed exterior and/or screen/storm doors that are finished with dark, sun absorbing paints (Ex. black, dark blue, dark red) will not be covered under warranty. These colors can accelerate the cracking or warping of solid wood products. A large overhang is required for these finish color choices.